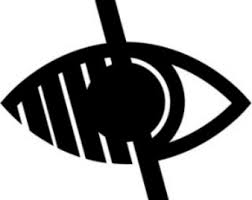 School Curriculum
At Preston Primary School we feel strongly that the curriculum needs to foster creativity and to be driven by what the pupils in our school need. We operate single age year groups, that teach National Curriculum 2014 objectives, where appropriate, through a topic. Some subjects, such as French are taught discretely. We have recently completed a review of our curriculum and our topics have changed effective January 2020. We enhance our curriculum through the use of specialist teachers. We buy specialist services for our music curriculum. Our school curriculum, complemented by our Preston curriculum, reflects our school values of a family environment, built on partnership working, that uses a child centered approach to develop responsible lifelong learners that are prepared for life in modern Britain with the skills to play an active part in their communities. In addition to our topic subjects we also teach a daily phonics or spelling lesson, an English lesson and a Mathematics lesson. If you would like to find out more about the school curriculum please make an appointment to see the Headteacher or your child's class teacher.
For more information about the National Curriculum
Link to the Government's Primary Curriculum
Equality Statement
As a school, Preston is acutely aware of our duties in ensuring we comply with the Equality Act. We actively teach children about diversity and inclusion as part of our Preston Curriculum as well as our wider curriculum. We have an equality policy that can be found here and an accessibility plan which we review termly as part of our management meetings. We teach a full PSHE curriculum and further details can be found in the appropriate link below.
Our topic titles are detailed below.
| | | | | | | |
| --- | --- | --- | --- | --- | --- | --- |
| Year | Autumn 1 | Autumn 2 | Spring 1 | Spring 2 | Summer 1 | Summer 2 |
| Nursery | I wonder what is special? | I wonder what is special? | I wonder how things change? | I wonder how things change? | I wonder what happens next? | I wonder what happens next? |
| Reception | I wonder what is special? | I wonder what is special? | I wonder how things change? | I wonder how things change? | I wonder what happens next? | I wonder what happens next? |
| Year 1 | Kandinsky calls | What can we make? | Do all superheroes wear capes? | Do all superheroes wear capes? | Where does Cyril live? | Where does Cyril live? |
| Year 2 | Where does inspiration come from? | Who gave us wings to fly? | What makes Britain Great? | What's for lunch? | Who lived in a house like that? | Which way next? |
| Year 3 | What's the commotion about the Locomotion? | Does you flower have power? | Wish you were here? | Wish you were here? | How do bridges stay up? | Were all of the Vikings vicious? |
| Year 4 | Van Gogh – genius or madman? | What was it like to be an Anglo-Saxon? | How do I get from a to b ? | What a shocker! | Who were the mystical Mayans? | How gaudy is Gaudi? |
| Year 5 | What have the Romans ever done for us? | Are you making waves? | Were the Ancient Greeks pillars of modern society? | It's electrifying! | Where is the source of the Force? | Can you believe your eyes? |
| Year 6 | Where's my mummy? | Does X mark the spot? | Wish you were here? | What's your perspective? | What 'Age' would you like to be? | Are you sitting comfortably? |
We teach some of our subjects as stand alone and some of them as part of a topic enquiry. For further information on each curriculum are plaease select the hyperlink below