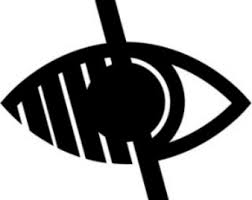 Remote Learning
Our remote learning strategy has been developed, so that should school be forced into a full or part closure scenario we have systems and expectations in place, in line with current government guidelines. These currently are
use a curriculum sequence that allows access to high-quality online and offline resources and teaching videos and that is linked to the school's curriculum expectations
give access to high quality remote education resources
select the online tools that will be consistently used across the school in order to allow interaction, assessment and feedback and make sure staff are trained in their use
provide printed resources, such as textbooks and workbooks, for pupils who do not have suitable online access. We have devices to also loan
recognise that younger pupils and some pupils with SEND may not be able to access remote education without adult support and so schools should work with families to deliver a broad and ambitious curriculum
From the day you notify us of self isolation, school will immediately begin to set work for the children. This work is aligned to what is in place for the children that are in school in order that the curriculum sequence is not disrupted. We have been told to provide 3 hours per day, this will be a mixture of seesaw activities and the online platforms that we use. Nursery children this will be around 1 hour of family based activities. Daily feedback will be given by the teachers, this will be outside of the usual school day if the entire bubble is not isolating. Our FLO Mrs King will be in touch to see if you need any help with any of the remote learning during the first day of isolation.
Further details are included in the plan below. The videos below will also help you if you are stuck getting onto our school platforms.
Blended Learning Policy
Our blended learning procedures are detailed below, if you have any queries please just ask.
Literacy learning
Audible – free online reading books
Authorfy Access to masterclasses on texts from a range of authors, including videos from the authors and activities linked to novels.
Book Trust A site with recommended booklists, categorised by age range and topic, including fiction and non-fiction. Family activities are included in the 'Home Time' section.
Literacy Shed Downloadable resource packs with tasks based on video clips on YouTube.
Numeracy Learning
Numbots – number bond activities
Hit the button – quick fire mental maths
Times Table Rock Stars – Times table games
Maths Mastery Downloadable guidance and resource packs for parents and pupils
Number Blocks Videos for numeracy development designed for children aged 0 to 6. There are fun activities that can be applied to everyday life and play.
Top Marks. A range of interactive maths games categorised by age group.
Interactive Visits
Mental Wellbeing
Anna Freud Wellbeing advice for all those supporting children and young people.
BPS. Advice on dealing with school closures and talking to children about COVID-19.
The child bereavement network. Advice on supporting grieving children during the coronavirus outbreak.
Computing
Basic coding – can you make a cake?
Physical Education
Boogie Beebies. Videos that get younger children up and dancing with CBeebies presenters.
Disney 10 minute shakeups. 10-minute videos based on Disney films that count towards a child's 60 active minutes per day.
Super movers Videos which help children move while they learn. They support curriculum subjects, including maths and English.
Stay Home Stay Active Weekend Fun- Stockton Sport Partnership
1. Alphabet treasure hunt.
· Find a place to start your treasure hunt. (house, garden or both)
· When someone says GO! you have to find an object from the house or garden that begins with the letter A. This must be no bigger than a shoe box and safe to handle!
· Once you have found it bring it back safely, no running on the stairs!
· You must place the object back where you got it before moving to the next one! Help those adults keep the place tidy!
· Now move on to the letter B.
· If you want to be more active then add some star jumps to your thinking time before you go for your objects.
2. Rainbow treasure hunt.
· If you want to make it different or easier then try the above game but use the colours of the rainbow.
3. Word or name treasure hunt.
· Make it shorter or different by using names or words instead of the alphabet or rainbow.
· For example find objects in the word ACTIVE or EMILY.
Other Resources – trying to replicate a school experience
https://www.bbc.co.uk/bitesize You can select the year group your child is in and there is a a Maths, English and one other lesson per day
The Oak National Academy This too tries to recreate a classroom situation and gives access to online lessons and videos.
Keeping your children safe online
This link is for parents and takes you to a wealth of resources linked to different aspects of keeping your child safe with online learning. THIS IS NOT A LINK FOR CHILDREN. Parent link to online safety resources
Catch Up Premium
We have used the government funding to identify issues and purchase or deploy resources to narrow the gap created by closures in school since March 2020. Our plan can be found here